Here's my fun video sharing my FAVORITE winter background technique. It is a step by step lesson perfect for beginners and anyone who wants to put more skills in their watercolor tool kit. 😊
I also share how to easily, step by step draw and paint this fun winter mistletoe card.
Check it out and then have a fun time making them as sweet little gifts for friends and family.
I really enjoy a good cotton paper for these techniques and the fact that the Arteza 100% cotton greeting cards come pre-folded and have envelopes just makes it even better!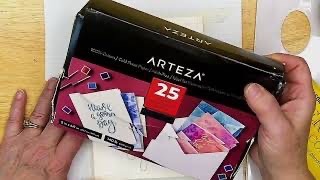 In this video i"m painting with a fun and funky product that has been around for over 100 years! Nicholson' Peerless Watercolor Sheets. They are economical and so highly pigmented. They take a little experimenting to learn their tricks but boy-howdy they are fun!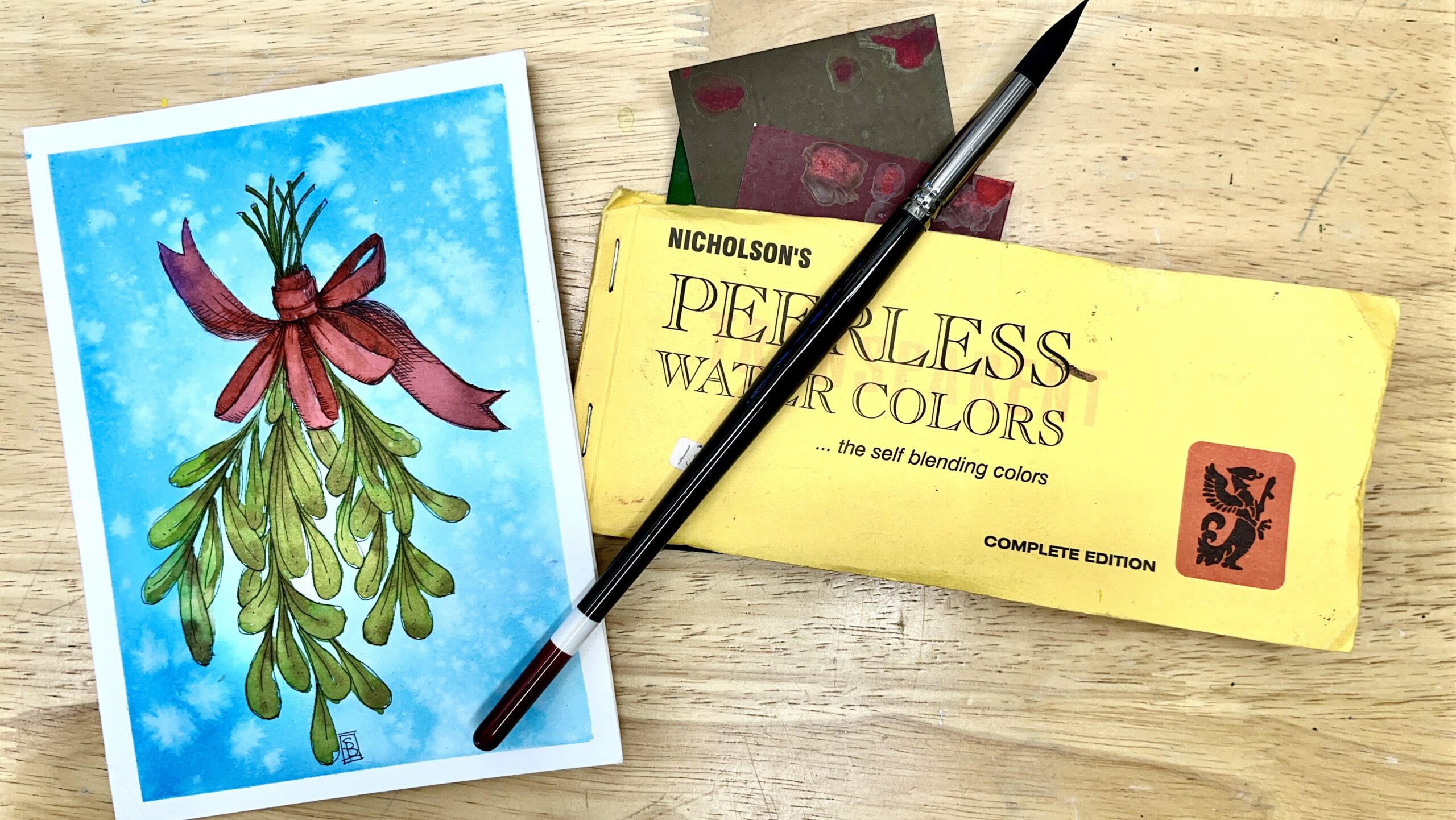 Have fun creating! If you are interested in learning more make sure to subscribe to my YouTube Channel Deliberately Creative