Whoohoo I'm so happy you are here and I want to share a fun new project that I'm working on. I have scheduled 2 new mini marathon live streams so we can get a jump start on our Valentine cards.
First we are going to do a fun livestream where I'll share step by step how to doodle draw 6 lovely flower hearts!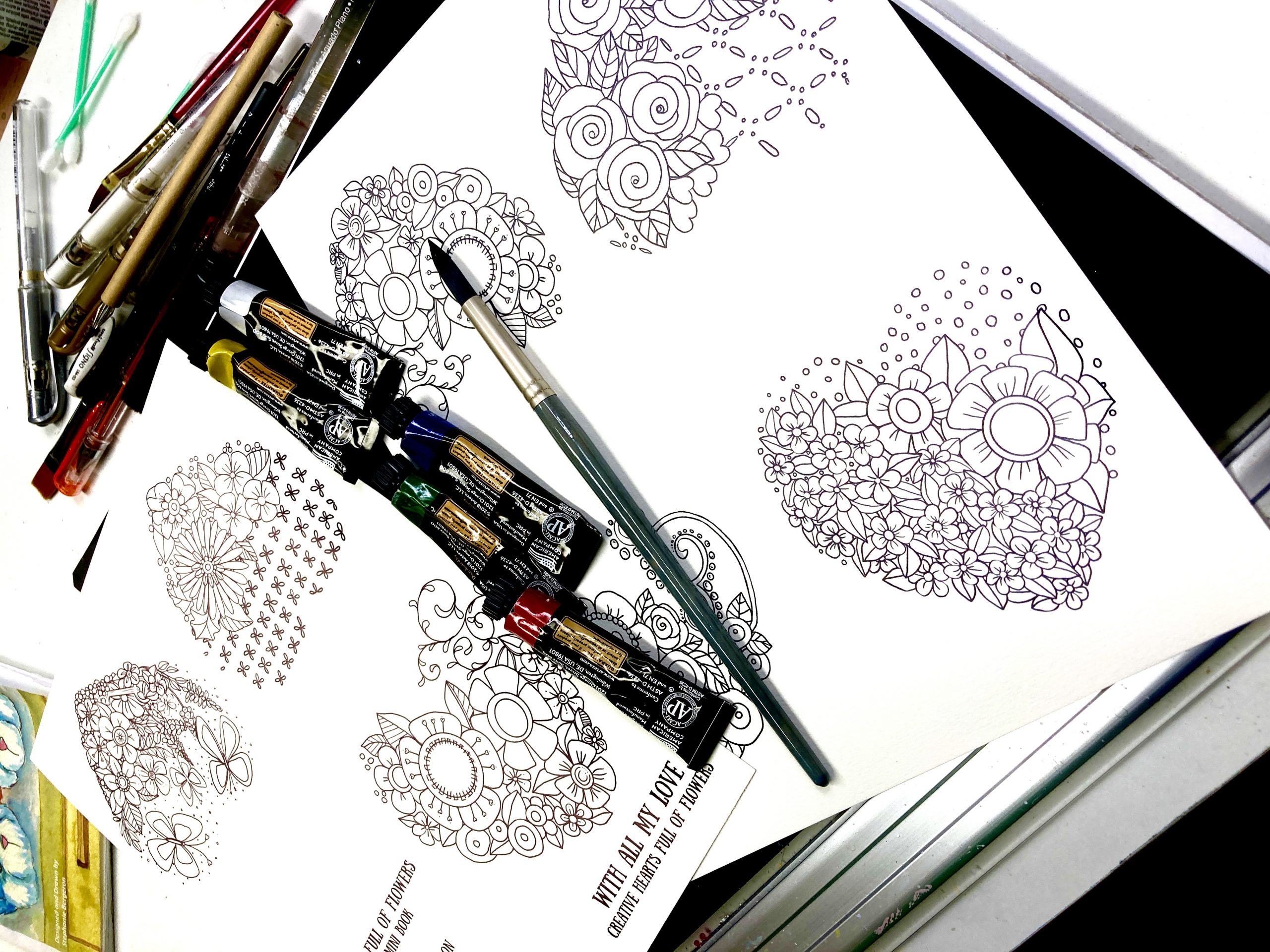 Next we will take a little break and then come back for a second mini marathon where we will paint our 6 valentines cards!
If you don't want to draw your cards you can purchase the instant download on Teespring that has all 6 of the valentine floral hearts cards ready to be printed on watercolor paper and then colored!
Let me know what you think of projects like this. Do you want to see more where I create the downloadable in advance and then share step by step how I draw them? Or would you rather wait for the downloadable document after the marathon drawing videos?
I really would love to hear what you think! Leave me a comment! Pin this post on Pinterest and share it with your friends!
Remember to do something creative, take care of yourself so you can take care of those you love 💕